The Original YP Network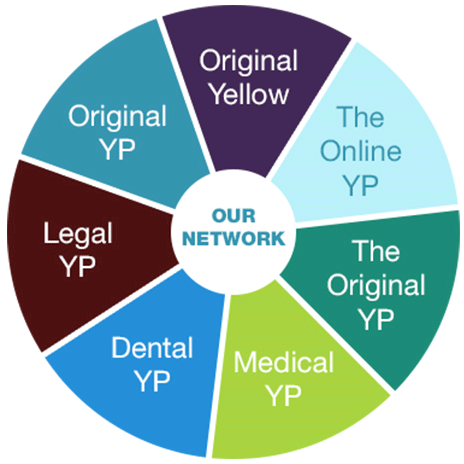 The Original YP Network was designed to improve business visibility across the internet by providing enhanced business profile listings, custom display advertisements, priority display placement, performance reports, and enhanced search engine exposure. Whether a company is well-established or just starting out, our contract-free enhanced listing services provide custom solutions to increase any company's internet exposure. We also provide our customers with a detailed monthly and annual performance report showing search details specifically for each business.

The Original YP Network is a group of powerful search-based websites utilized by popular search engines, including Google, Bing, MSN, Yahoo and more. This allows businesses within our network the benefits of increased web traffic, additional links to their site and increased company exposure. Our websites are simple to use and a reliable electronic media platform. Millions of searches are performed through our network providing expanded business exposure throughout the United States.